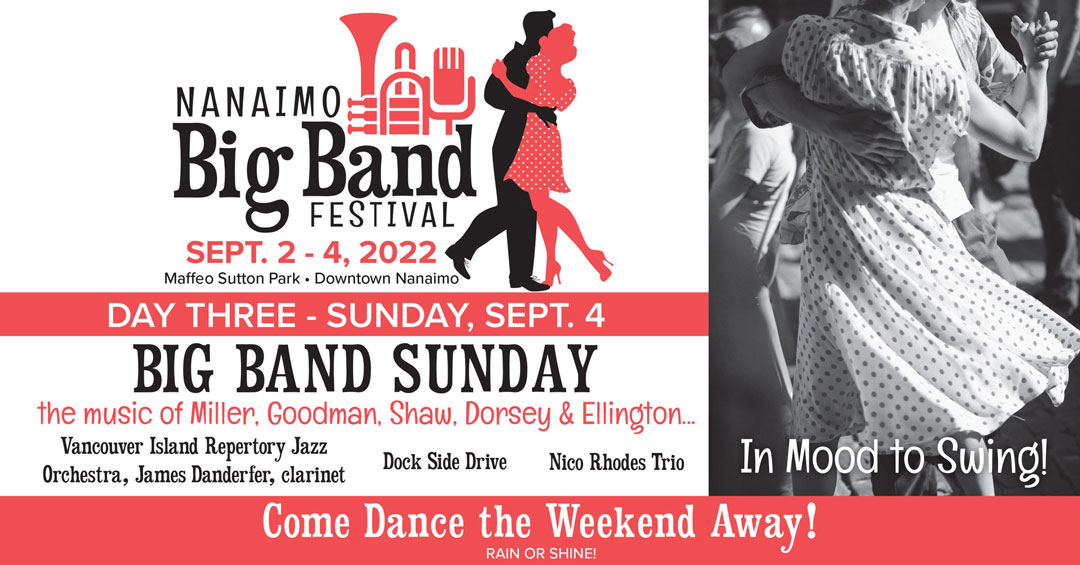 Big Band Sunday – In the Mood to Swing!
Gather your friends, put on your dancing shoes and join us for cold drinks and hot moves as Maffeo Sutton Parks comes alive with the glory of swing with three bands taking to the stage.
11:00 a.m.
Nico Rhodes Jazz Trio
12:30 p.m.
Dock Side Drive
One of the West Coast's newest swing & show bands. Fresh off theatre and festival tours, this dynamic band entertains audiences with the music of the 1930s through current day arranged in their own original swing style.
Dock Side Drive is an 8 piece band offering a blend of tunes that will usher you through more than three decades of song, including the music of Ray Charles, Irving Berlin, George Gershwin, Cole Porter, Duke Ellington, The Beatles and other favourites. You won't want to miss the chance to see and hear this ensemble performing well-known swing, blues, jazz and show tunes! It's guaranteed you'll be swingin' and singin' along!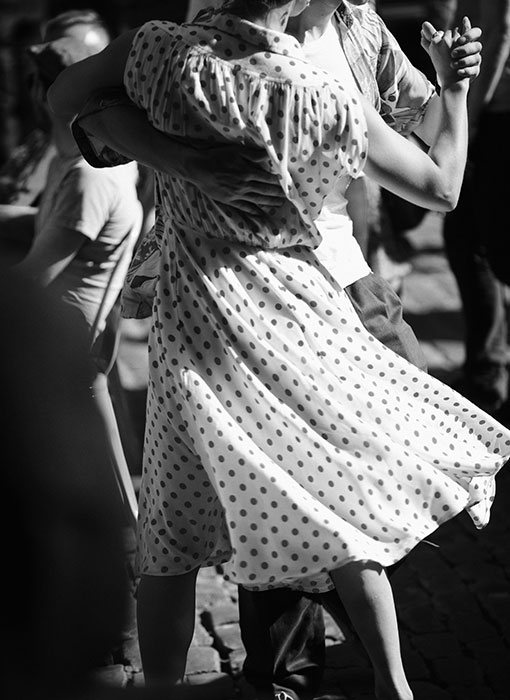 2:00 p.m.
Kick back on a late summer Sunday afternoon with a program of big band swing classics! Take in the sights and sounds of the Vancouver Island Repertory Jazz Orchestra presenting a blast from the past – music of the Golden Era of Swing.
Joined by special guest, Vancouver based clarinet wizard James Danderfer, VIRJO performs the music of the great bands and their arrangers, such as Glenn Miller, Benny Goodman, Artie Shaw, Tommy Dorsey, and Duke Ellington. Listen to big band tunes from the 1920s to 40's like In the Mood, Begin the Beguine, Take the A Train, Sing, Sing, Sing and many more – just as audiences did back then!
$2. from every Festival Ticket sold will go to the
Marianne Turley Memorial Fund
– supporting the Vancouver Island Symphony's Grade 4 Music Education Program. 
Celebrating Marianne's contribution to our community.